2018 CHMC ANNUAL RALLY - NARRABRI
for Heritage Veteran, Vintage, Post-Vintage and Post-WW2 Cars, Motorcycles and Commercial Vehicles made prior to 1988.
Entries will close at 200 vehicles.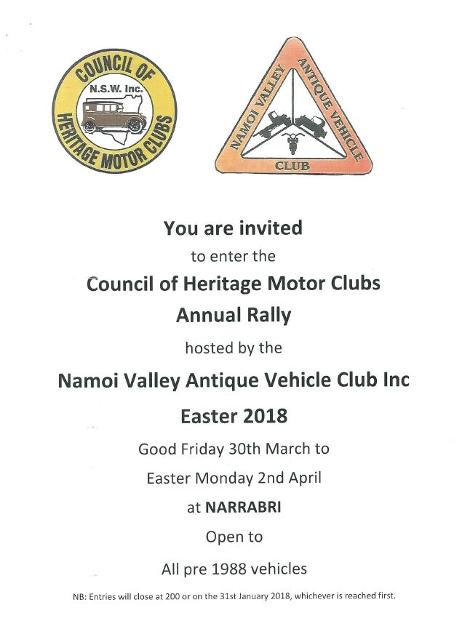 The Namoi Valley Antique Vehicle Club (NVAVC) will celebrate our 40th Anniversary in 2018, enjoy with us a major event in our 40th year by participating in the CHMC's 48th Annual Rally which we are hosting in Narrabri - the Heart of the Northwest.
Spectacular Mt. Kapatur, 50 kms east of Narrabri, can be visited on one of the optional tours on the 2018 Annual Rally.