Other Heritage and Historic Motoring Events
Events listed on this page are not directly organised by CHMC Affiliated Clubs however as a service to those community organisations who through these events are promoting heritage and historic vehicles CHMC provides information on these events. For CHMC Affiliated Club's hosted or organised events - Rallies, Tours, Swap Meets and Displays see the CHMC CLUB EVENTS PAGE
Scroll down for
HISTORIC WINTON - heritage and historic cars, trucks and bikes on display, historic racing cars and bikes, antique machiners and more
AMERICAN INDEPENDENTS DAY DISPLAY
CLARENDON CLASSIC Rally for stationary engines, antique farm machinery and vintage tractors
National VETERAN CAR RALLY
Early WILLYS OVERLAND Roundup
MORRIS National Rally 2020
42nd HISTORIC WINTON, Winton Motor Raceway, Benalla
Friday 25, Saturday 26 & Sunday 27 May 2018
Historic Winton – Australia's longest running, all-historic motor race meeting presents two big days of non-stop racing on Saturday 26 and Sunday 27 May. Once again, the event will feature over 400 historic racing cars and motorbikes from the 1920s to the 1980s plus a huge heritage display of veteran and vintage vehicles.
Heritage Displays featuring heritage emergency vehicles, Ford Model T & A, Veteran Car Club, Vintage Drivers Club, vintage speedway (including Midgets) and bikes, micro cars, cycle cars, pedal cars, push bikes, dragsters, veteran and vintage cars/motorcycles, vintage buses, work vehicles, caravans, speed boats and more.
Friday 25 May 2018 - Benalla & District Classic Car & Motorbike Tour assembling 9am on Friday 25 May in front of the Benalla Art Gallery. No gravel roads. Red plate vehicles welcome. The tour concludes with a 'Shine & Show' display. More information: Benalla Visitor Information Centre on 03 5762 1749.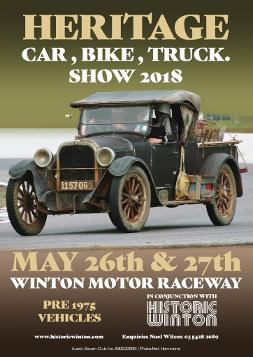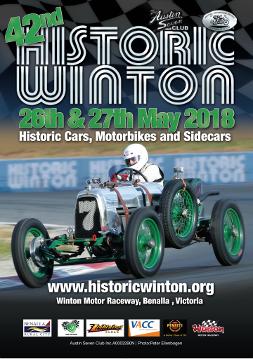 Raceway entry fees: Sat $30, Sun $35, weekend $60, children 16 and under n/c, competition paddock $5. Camping at the track: $25/head per night. Camping enquiries: Raceway 03 5760 7100.
Facebook & Twitter @Historic Winton
NEW Email: historicwinton@gmail.com Website: www.historicwinton.org
Conducted by the Austin 7 Club Inc. with the assistance of the HMRAV
AMERICAN INDEPENDENTS DAY DISPLAY JULY 8TH
Studebaker, Packard, Hudson, Essex, Terraplane, Rambler, AMC, Willys, Auburn, etc .
AT HISTORIC LINNWOOD HOUSE, 25 BYRON ROAD, GUILDFO
RD.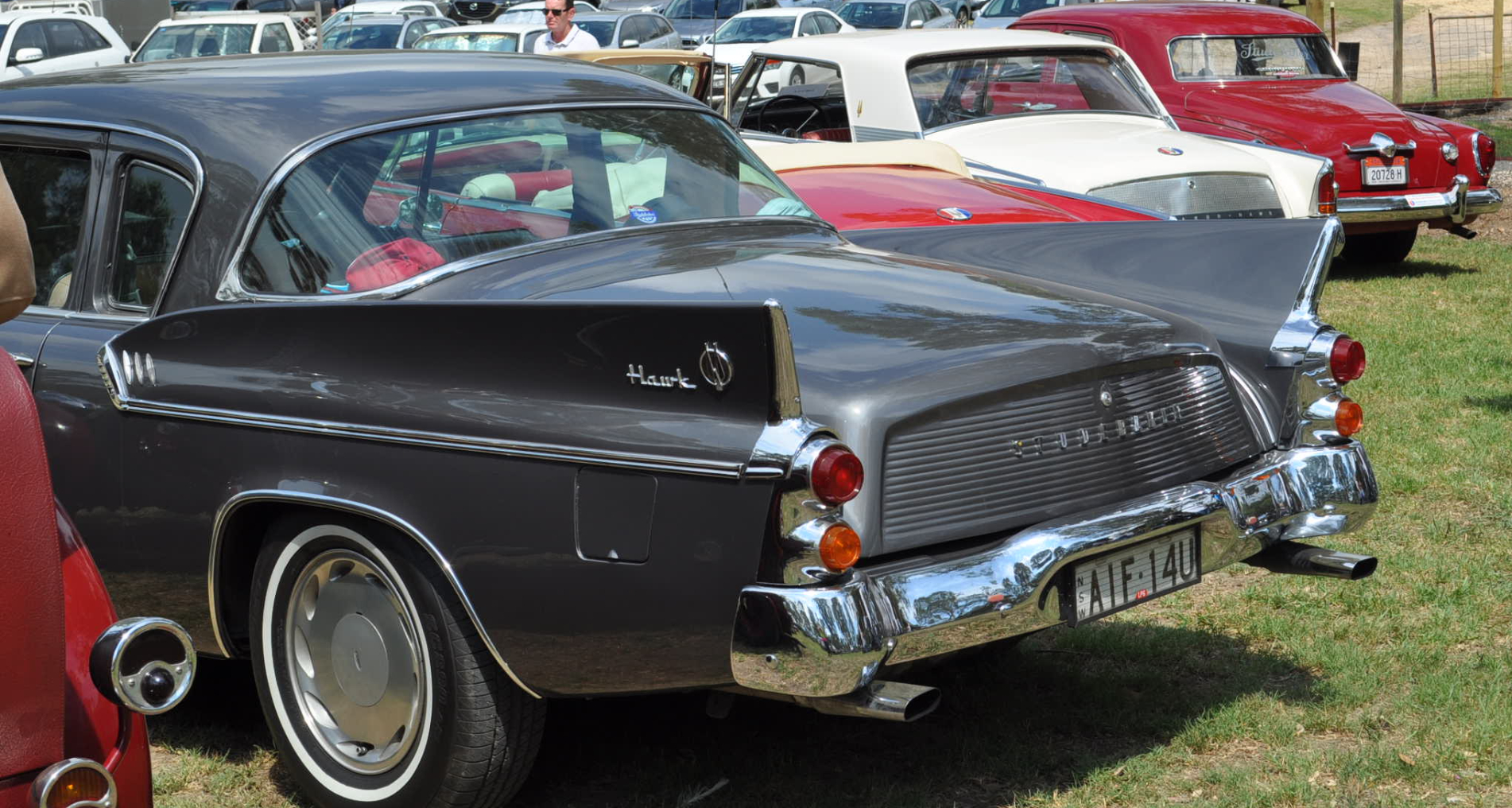 Enquiries: Huddy42@optusnet. com.au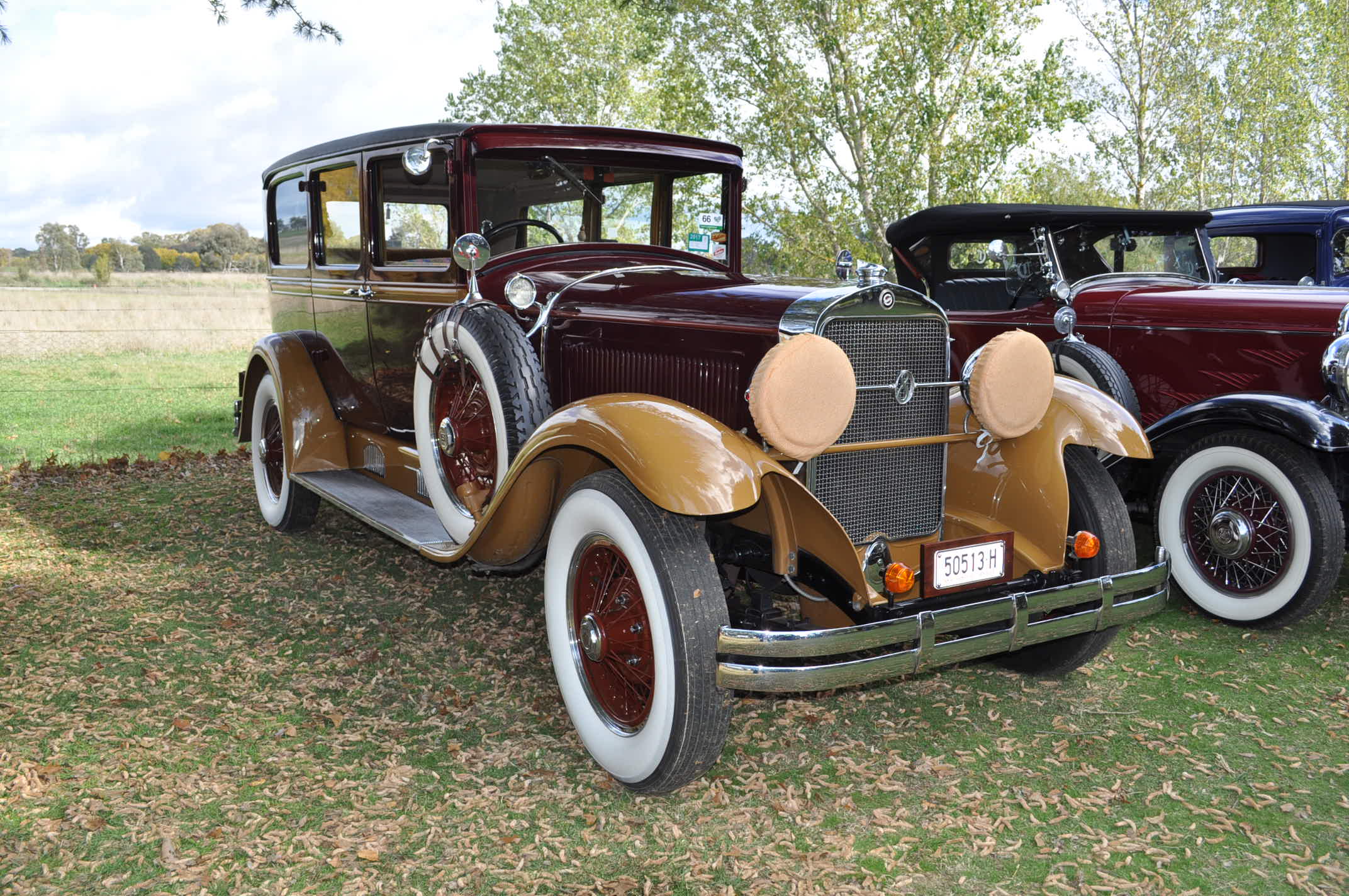 The American Independents Display Day is for all vehicles manufactured by the independent vehicle manufacturers of America other than the Big Three .

2018 CLARENDON CLASSIC
September 15-16 Hawkesbury Showground
Featuring: JOHN DEERE; CHEVROLET; MADE IN SCOTLAND
The Sydney Antique machinery Club extends an invitation to your club to display at our annual "Clarendon Classic" Rally. The event will feature all kinds of antique and vintage machinery including stationary engines, tractors, trucks, cars, motorcycles, boats, steam power, and model and hobby displays.
Lachlan Valley Railway (LVR) will be running train rides on the Richmond Line on both days of our rally, and pre-booking may be done via their website as the date approaches. Double decker buses will link our rally with Richmond Railway Station. We look forward to your participation in our rally, contributing to making it of greater interest to the viewing public. Please feel free to contact our Event Organizer on 0418 453 203 for additional information, or visit our website: www.sydneyantiquemachineryclub.com.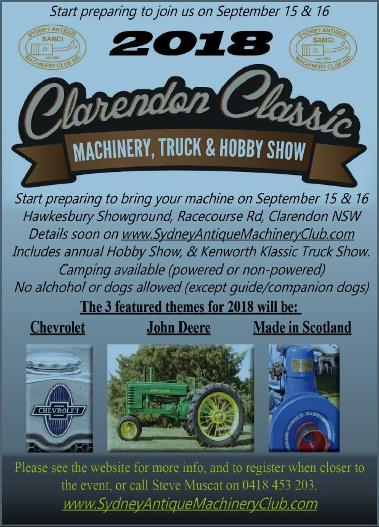 2018 NATIONAL VETERAN RALLY
23rd to the 28th of September 2018
Hosted by the Veteran Car Club of Australia (NSW) The Tour is proposed to run as a hub event from the beautiful town of Forbes in the Central West of NSW. The daily drives will be on roads that are well suited to veteran motoring, following routes that are flat to gently undulating, distances from around 90 to 140 kms.
Planning is well underway with a number of venues already booked out. Partnered with the Forbes Shire Council, The National Trust of Australia (NSW), and McFeeters Motor Museum.
Official Online Entry Form Further details and 2018 National Rally Webpage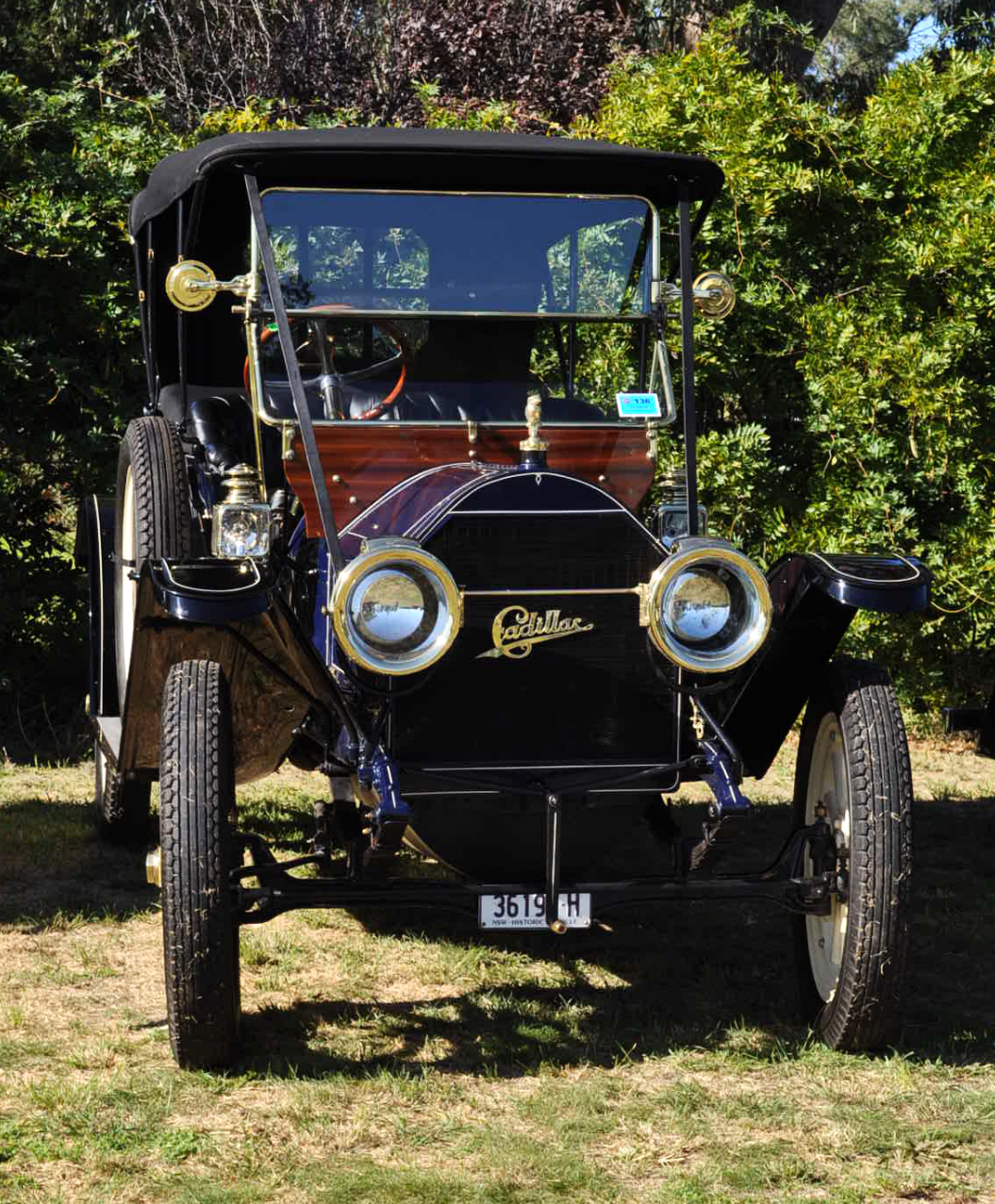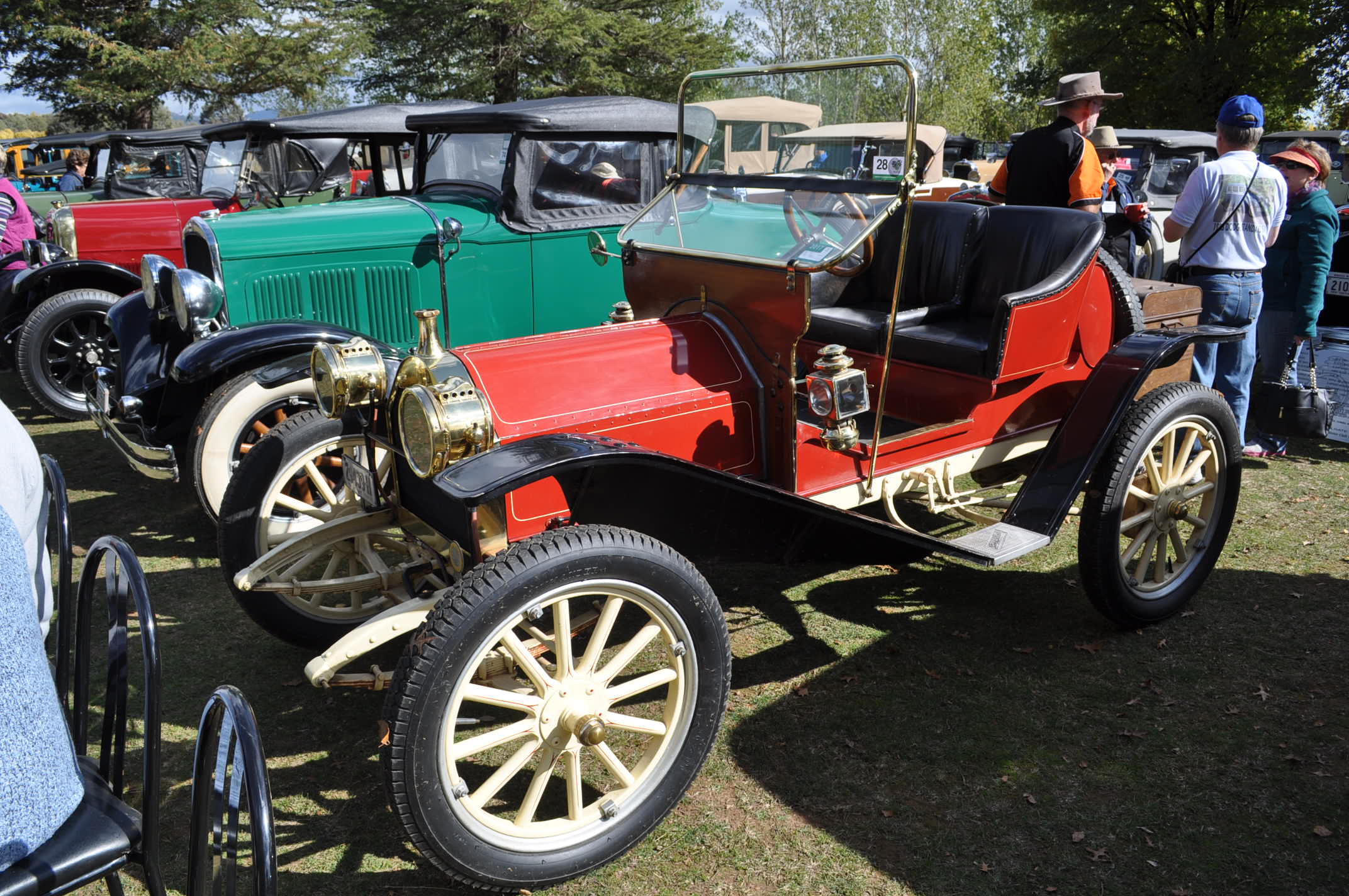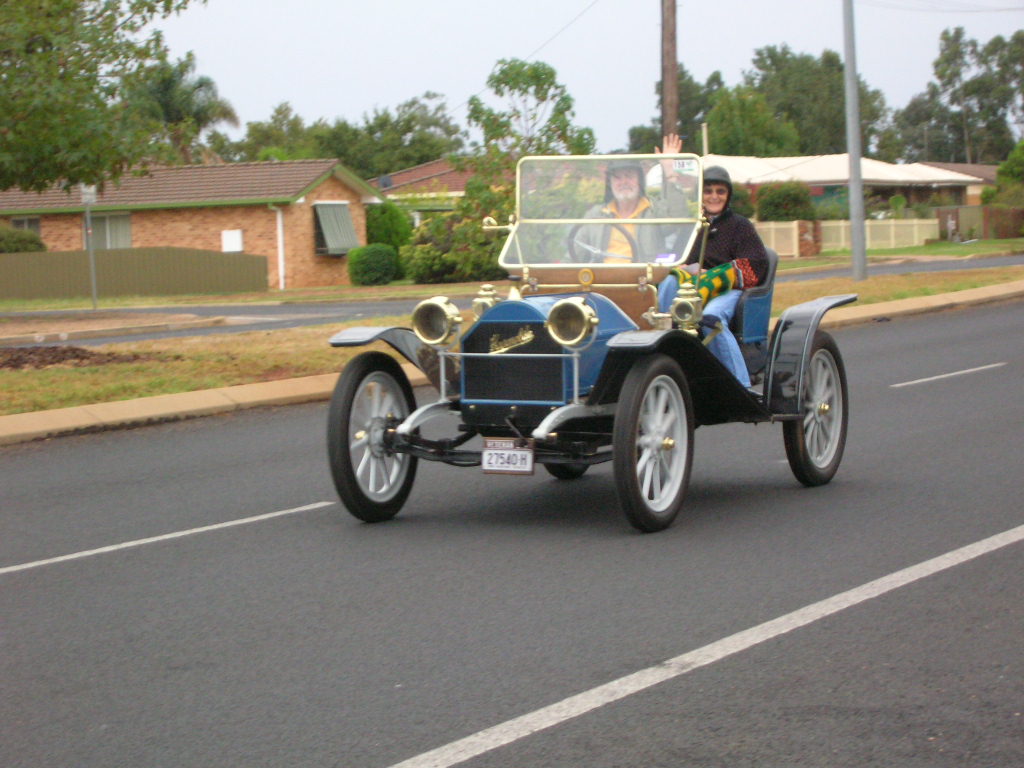 EARLY WILLYS OVERLAND ROUNDUP RALLY 2018
14th-20TH October 2018 at ORANGE N.S.W.
Open to all Willys/Overland cars up to December 31st 1919
Details: Les Johnson, frogshollow1@bigpond.com.au Ph. 0419288383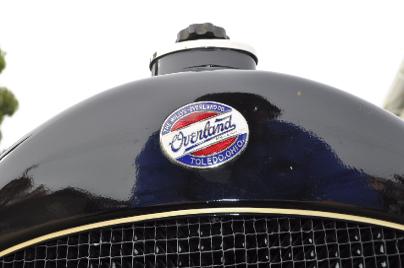 MORRIS REGISTERS OF AUSTRALIA NATIONAL RALLY 2020
10-13TH APRIL 2020 RIVERLAND RAMBLE
Hosted by the Morris Register of South Australia at Berri.