VIDEOS
videos showing aspects of the heritage motoring hobby and automotive history in australia and overseas
A SELECTION OF VIDEOS FROM AROUND AUSTRALIA HIGHLIGHTING THE PAST AND PRESENT OF THE HISTORIC VEHICLE MOVEMENT
103 year old car saved by 3d Printer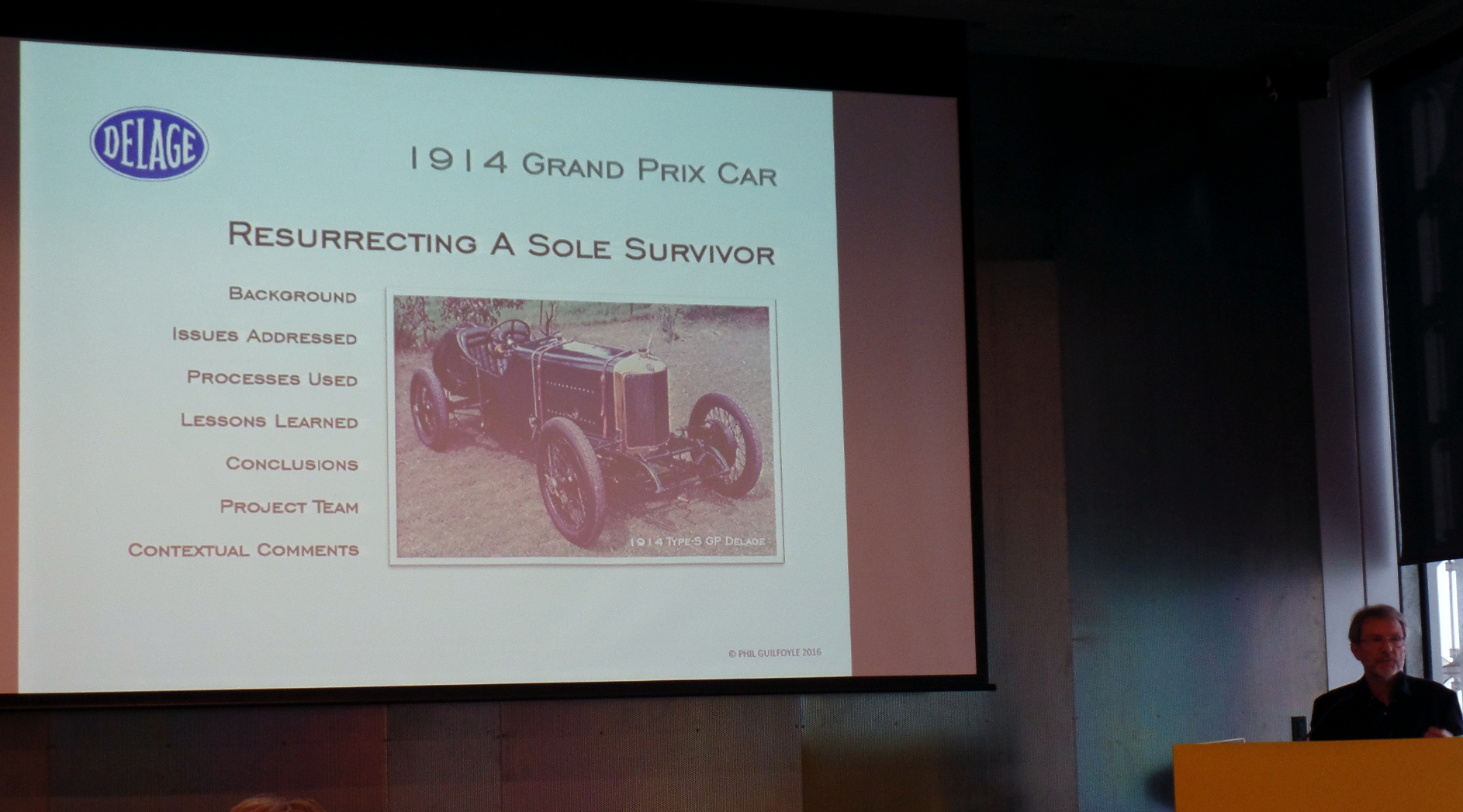 When the engine of the only surviving 1914 Grand Prix Delage developed irrepairable internal cracks something out of the ordinary was called for to get it back on the road. Philip Guilfoyle, an Industrial Designer, who focuses on heritage automotive projects employing digital technology for vehicle restorations managed the resurrection project. Using 3D Laser scanning Wysiywg 3D engineers scanned the original engine ensuring it was captured with an accuracy that even reflected the original casting imperfections including hammer marks. The only facility in Australia with a suitable sand printer was at the CSIRO 3D facility in Melbourne, from that mould a new block was cast in cast iron to original specifications. Watch the ABC TV report -
From the Manning Valley NSW this Model T owner
shares his passion for maintaining his car. [YouTube]

Highlands Steam and Vintage Fair Oberon
[Youtube] celebrating steam engine and heritage transport.
Gladstone to Cape York trip in Vintage cars - 1979 [Youtube]
Gladstone Vintage and Classic Club's trip to Cape York shows that though their cars may be old they could still master unsealed outback roads.
ABC TV's Quantum THE HOLDEN STORY Part 1 re-traces the history of the Australian car industry from the original Australian-made car, the 1901 Tarrant, through war, depression and war again - events that lead to the production of the first Holden. [YouTube]
Pre-31 Autumn Tour 2016
Hosted by Dubbo Antique Automobile Club, May 2016.
12 veteran, 85 vintage cars and trucks participated in this annual tour for Pre-1931 vehicles in the Central West of NSW.

Use the button below to view ABC TV's coverage of some of the 170 historic cars that participated in the Council's 44th Annual Rally at Easter 2013 with drives through the region and displays at Merimbula, Eden, Bega, and Bermagui.
100 Years of Cars [Youtube]
Coachbuilder Mark Nugent
talks about motor body building in his workshop in Dubbo, NSW [YouTube]

Vintage Motorcycle Racing Australia. The Spirit of Speed.
Wayne Gardner, riding his prized 1925 Australian made Waratah, introduces the 'Spirit of Speed' which chronicles Australian motorcycle racing's classic era, from the beginning of the 20th century to the start of the modern racing era in the mid to late sixties.